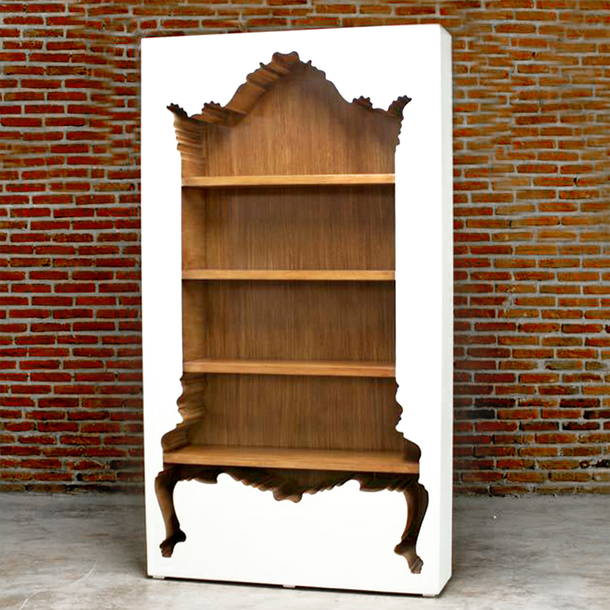 Etienne
Dimensions
48"W x 12"D x 87"H
made out of polyurethane with an internal steel frame
Made in Mexico
Baroque style goes modern in this refreshingly adventurous bookcase.
An ornate and inverted silhouette the Etienne has the perfect scale for a pleasant discovery in space.

Modernized through the unexpected use of durable polyurethane that has been hand-worked, sanded, buffed and polished.
Shipping Information:
Call for quote
Order Delivery Information
Lead time: 8 weeks
Cancellation accepted within 24 hours.